Hauge Aqua Rwanda (HAR) was established in 2018 in order to investigate aquaculture opportunities for commercial tilapia farming in Lake Kivu in Rwanda where we have been granted five farming licences. The operations will be located in Lake Kivu, bordering DR Kongo. Our head office is in Kamembe.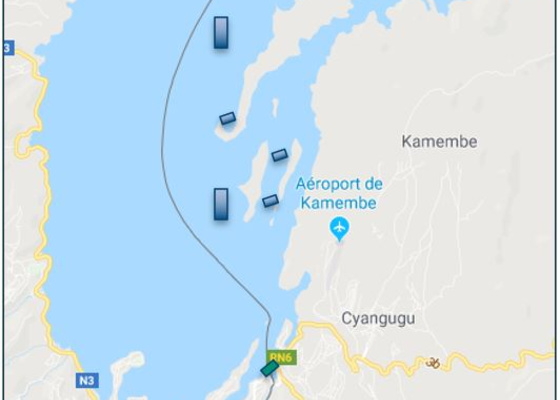 The plan for the further development of HAR is to:
Establish nursery and grow-out sites
Establish land base and build work boat
Build an operational organization and recruting key personell in farming and sales
Training of personnel
Build test production of 300-500 tonnes per year
Establish sales and distribution equipment
Norad has offered a 50% grant for the practical and academic training of personnel.
The estimated repayment period on the investment required to undertake this operation will be 3-4 years. The sites HAR has been allocated for the production has a potential capacity to produce 2500 - 3000 tonnes per year.
We have established that there is a great demand for fish in Rwanda and across the border in Congo. And the estimated cost to bring the fish to market are $ 2,5-3,4 / kg, while the sales price are expected to be in the area $ 3.4 - 4,5 / kg
In August 2018, HAR hired Anton van Schalkwyk as a Managing Director for the operations. Having lived in the area since 2011, Anton represents a much needed competence for HAR through his understanding of the language and the cultural aspects of operation. And further he are also familiar with the ways of doing business in the area and therefore can navigate HAR around the pits. Anton will further closely follow up on the financial aspects of the operation.